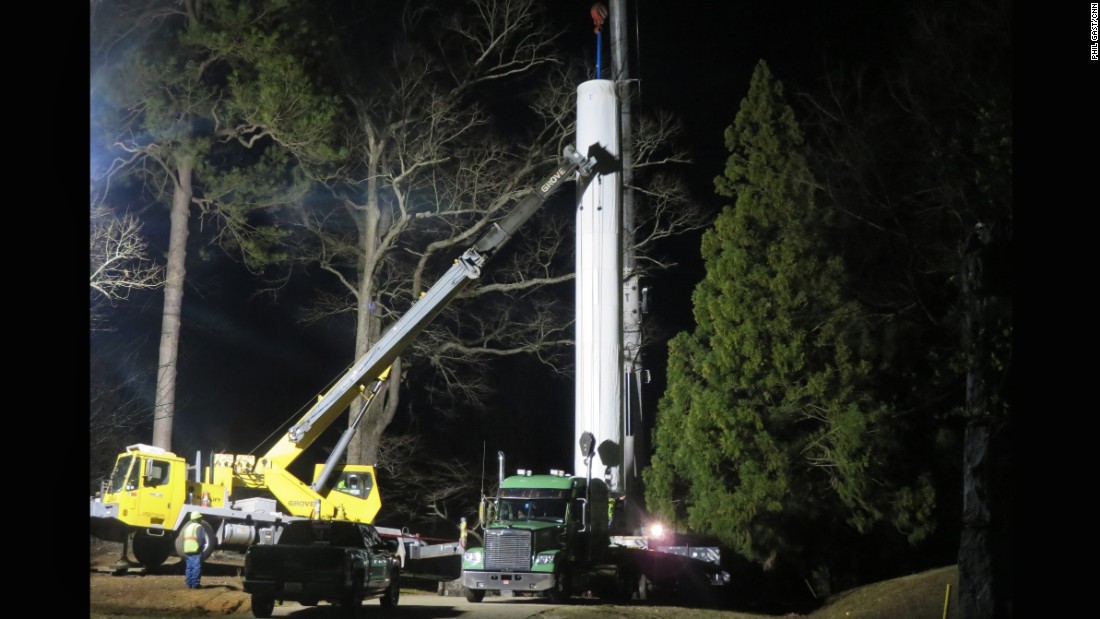 Atlanta (CNN)To a chorus of cheers, one half of a massive painting depicting a major Civil War battle was lifted by crane Thursday night for the trip to its new home, where it will be carefully restored.
Why is the "Battle of Atlanta" being moved in halves?
The aging 1886 work is so big — weighing about five tons and 371 feet long — that conservators cut it in two and wrapped it around two 45-foot metal spools for transport to the Atlanta History Center, 12 miles away from its longtime Grant Park home.
Read more: http://www.cnn.com/2017/02/09/us/atlanta-civil-war-painting-cyclorama-moving-cranes-trnd/index.html