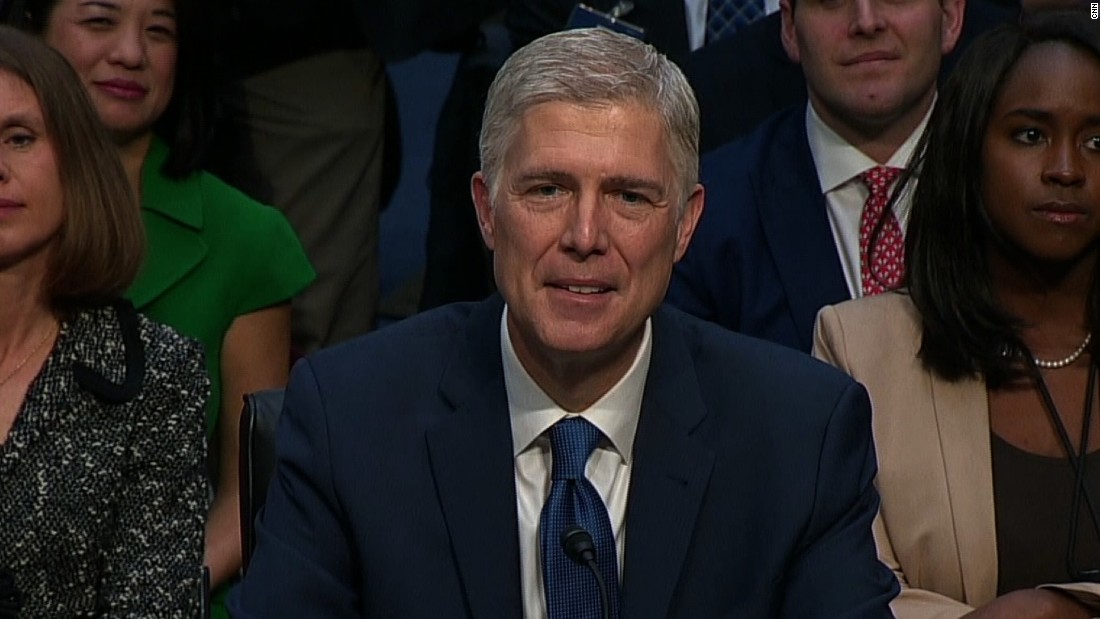 (CNN)Senators and autocorrect can be a dangerous mix.
In a moment of levity at the first day of hearings for the Supreme Court nominee, Flake recalled a recent experience when "Gorsuch" was auto-corrected to "Grouch" in a teleprompter for a speech he was giving.
"I think it's safe to say by the end of this week every spellchecker in this country will know your name," the Arizona Republican said. "And Judge Grouch is about as far as you can get from Judge Gorsuch in terms of your temperament so I — I commend you."
"That may change by the end of the week as well," Flake added, drawing laughs.
It's a technical glitch bemoaned by lawmakers, journalists and basically anyone tweeting or writing about the judge. The mistake has been spotted across Twitter and even in news copy online.
Read more: http://www.cnn.com/2017/03/20/politics/neil-gorsuch-grouch/index.html