At the height of the civil rights movement in 1967, Sidney Poitier defied the odds with his role in Guess Whos Coming To Dinner.
Earlier this month, Sony Pictures Home Entertainment commemorated the films 50th anniversary with the release of a special edition DVD. Directed by Stanley Kramer and starring Poitier, Katharine Hepburn, and Spencer Tracy, the controversial film released six months following the landmark Loving v. Virginia decision that legalized interracial marriage follows a liberal San Francisco couples introduction to their daughters distinguished black fianc.
Fifty years after its release, Poitiers daughter, Beverly Poitier-Henderson tells HuffPost that the motion picture was groundbreaking for its portrayal of how African-Americans and interracial families were accepted in American society.
I think that it was very telling for the writer to create the characters that he did, so that white America could relate to the situation I think in a more humane way, Poitier-Henderson said during an interview with HuffPost. Everybody believes that the character he (Poitier) played and the characters of the family were very relatable. So I think that was very unique and powerful during that time.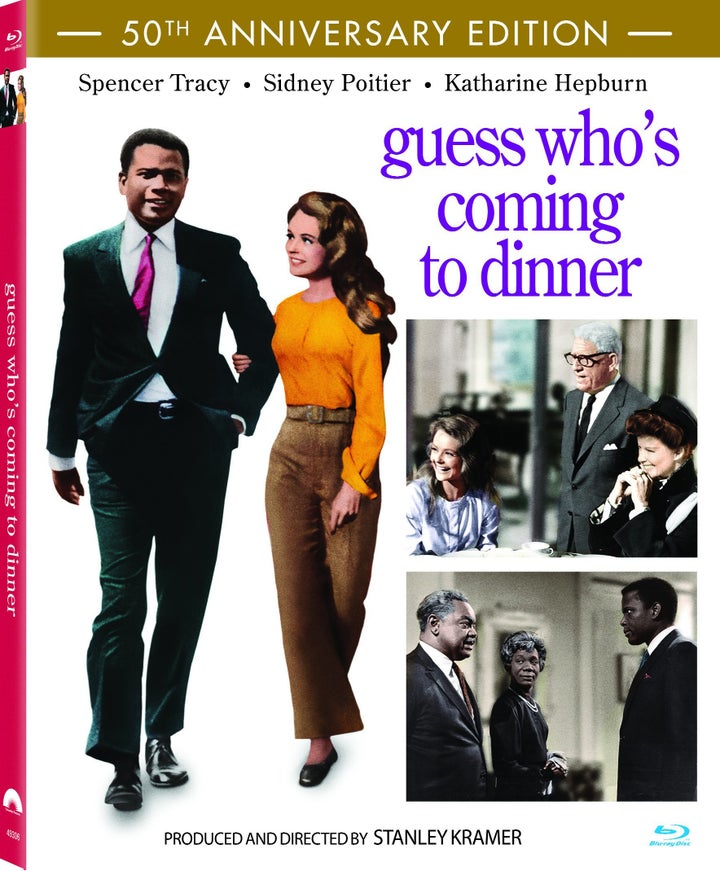 I lived through people turning on me. It was painful for a couple years, he recalled of the criticism during an interview in the October 2000 issue of O, The Oprah Magazine. I was the most successful black actor in the history of the country. I was not in control of the kinds of films I would be offered, but I was totally in control of the kinds of films I would do. So I came to the mix with that power the power to say, No, I will not do that.
Poitier added that his trailblazing roles in films such as Guess Whos Coming to Dinner were instead chosen to make a statement about societys much overlooked prejudices.
What the name-callers missed was that the films I did were designed not just for blacks but for the mainstream, he said. I was in concert with maybe a half-dozen filmmakers, and they were all white. And they chose to make films that would make a statement to a mainstream audience about the awful nature of racism.
The legendary actors knack for maintaining his integrity by avoiding stereotypical, one-dimensional characters is one of the many traits Poitier-Henderson has always found honorable about her father.
They were all based on the principle that they had to reflect well on him, his family, and his fathers name. And I think its a big lesson to learn in life, she told HuffPost.
I appreciate that and I admire him for doing that, because if he hadnt, I think it wouldve took a lot longer for us to get where we are today as far as African-American films and more integrated storylines. It was the first time I think that white America got to see a better representation of African Americans.
The special 50th anniversary edition of Guess Whos Coming To Dinner is now available at stores and digital retailers.
Read more: http://www.huffingtonpost.com/entry/sidney-poitier-50-year-anniversary-guess-whos-coming-to-dinner_us_58ab1c43e4b045cd34c3c39c?ncid=inblnkushpmg00000009