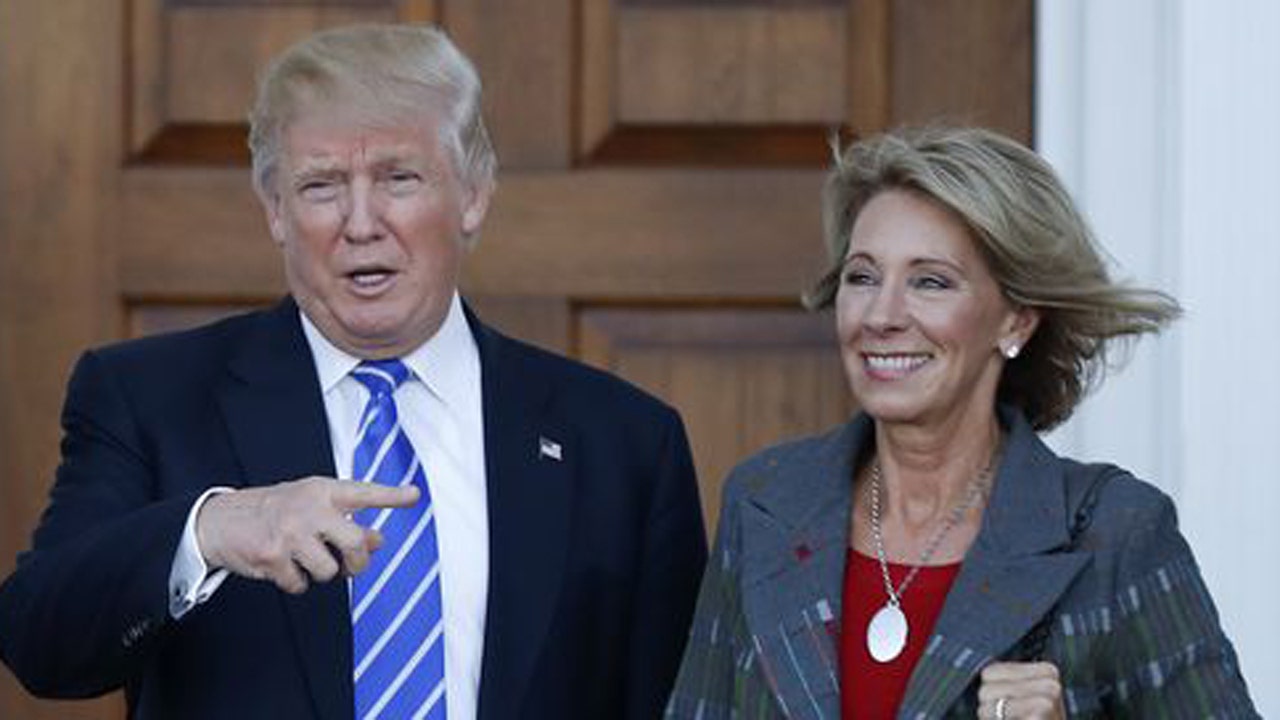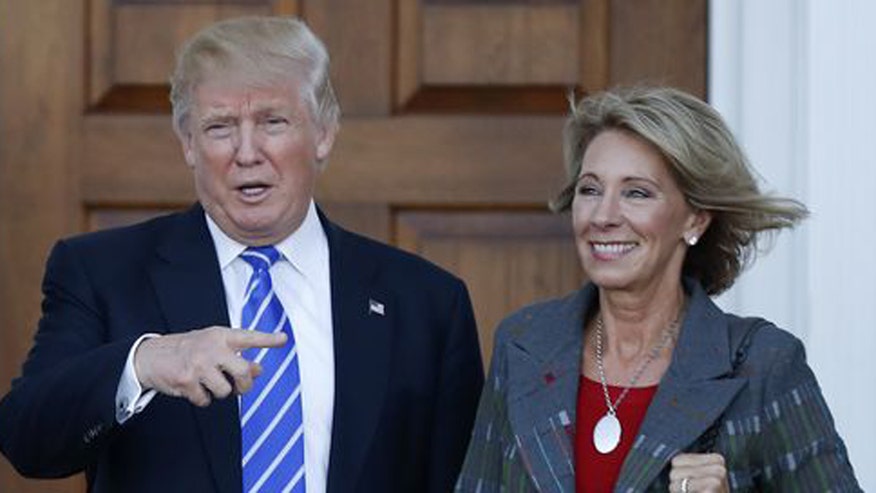 Liberal groups are calling on senators who got contributions from President-elect Donald Trump's education secretary pick to recuse themselves from voting on her confirmation drawing accusations of hypocrisy from Republicans who note Democrats never recused themselves in similar situations.
In a letter to 21 Republican senators, to whom nominee Betsy DeVos has given almost $1 million in campaign donations, Generation Progress and other left-wing groups called for them to recuse themselves or risk imperiling the legitimacy of DeVos confirmation.
DeVos, a strong advocate for school choice, has her Senate confirmation hearing scheduled for Tuesday.
In addition to these individual campaign contributions, DeVos and her family contributed $2.25 million during the fall campaign to the Senate Leadership Fund, and have also given $900,000 to the National Republican Senatorial Committee. That comes out to a $4 million bid to influence you, the letter says. Generation Progress is an arm of the Center for American Progress.
But Republicans are pushing back, arguing that previous Obama Cabinet picks had donated to Democratic politicians and causes, and Democrats cast confirmation votes anyway.
Penny Pritzker, Obamas now-Commerce secretary, was a bundler for Obamas 2012 re-election bid, collecting more than $1 million in campaign donations. The Wall Street Journal reported she also raised more than $250,000 for him in 2008, when she served as finance chair of his campaign.
Pritzker had also donated roughly $20,000 to at least 20 of the 51 Democrats who voted on her confirmation on June 25, 2013. In 2009, she also made a $28,340 donation to the Democratic Senatorial Campaign Committee, according to Open Secrets.
Sally Jewell, Obamas now-Interior secretary, had also donated to a number of Democratic senators who voted on her 2013 confirmation, including $4,250 to Sen. Patty Murray, D-Wash. who introduced her nomination.
Republicans denounced what they saw as a shameless double-standard.
"The hypocrisy of Democrats and their liberal allies is truly shameless. Where was their outrage when Democrats voted for Obama cabinet nominees who donated to his and their campaigns?" Raj Shah, a spokesman for the Republican National Committee, told FoxNews.com.
While the amounts donated by Pritzker and Jewell dont hit the same numbers as DeVos donations, her supporters describe the situations as similar.
If you accept the faulty premise that political contributions create a conflict of interest, then any amount is problematic, Ed Patru, spokesman for Friends of Betsy DeVos, told The Washington Post. I dont remember a single Democrat, citing conflicts of interest, recusing themselves from a vote on billionaires like Penny Pritzker.
Adam Shaw is a Politics Reporter and occasional Opinion writer for FoxNews.com. He can be reached here or on Twitter: @AdamShawNY.
Read more: http://www.foxnews.com/politics/2017/01/16/liberal-groups-accused-hypocrisy-over-call-for-recusals-in-devos-confirmation.html