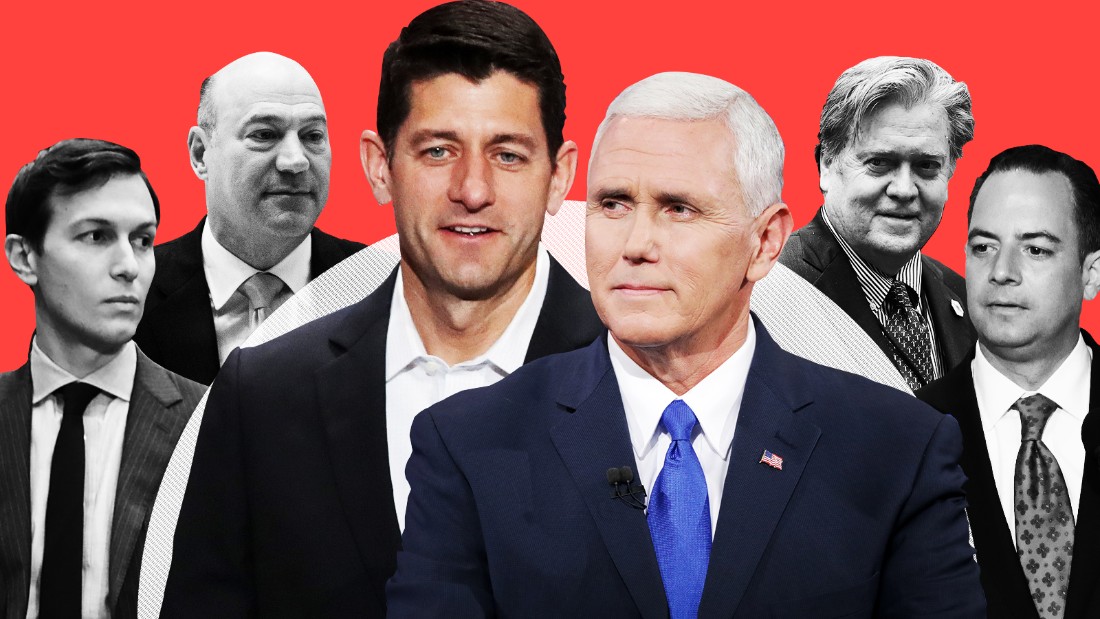 Washington (CNN)It's hard to overstate how much is on House Speaker Paul Ryan's plate right now. He presides over a restive group of Republicans who deposed his predecessor. He's dealing with a new president who — even on his best days — refuses to stick to the script and has no trouble throwing party orthodoxy out the window. Many of the top staffers he has to work with in the new administration have no idea how Congress works.
And the legislative agenda President Donald Trump is demanding and administration officials say he will reiterate Tuesday during an address to Congress — a swift repeal and replacement of Obamacare and the first overhaul of the tax system in three decades — is ambitious, to say the least.
The speaker's battle to overcome those obstacles and ultimately reshape two pillars of the American economy is unfolding a few steps away from Statuary Hall in the Capitol. It's here, in a conference room deep inside Ryan's second-floor office, where top House lawmakers — including key committee chairs and each member of the leadership — filed in for a series of recent meetings to figure out the path forward.
This is the first account of the meetings, which have happened twice during Trump's first month in office and were designed to lay the groundwork for the ambitious legislative agenda. They were described in emails and interviews with more than a dozen lawmakers, administration officials, staffers and lobbyists who are directly involved or briefed on the process.
The picture that emerges shows a more intensive behind-the-scenes effort between the White House and Republican congressional leaders to get on the same page than has been previously reported. It also demonstrates the significant work that remains as the effort transitions to a new phase, from philosophical discussions to writing laws.
Shortly after the lawmakers settle, the marquee names from Trump's team arrive — Reince Priebus, Steve Bannon, Jared Kushner, Gary Cohn and Steve Mnuchin. Vice President Mike Pence's motorcade then pulls up to a first floor entrance to the Capitol and he makes his way through the halls into Ryan's office.
This is the group that could make or break the domestic agenda that helped fuel Trump's come-from-behind victory last year. They don't always agree — Cohn, the director of Trump's National Economic Council, isn't sold on what Ryan, a legendary wonk, has proposed as a central element of tax reform, according to several sources familiar with the conversations. There's frustration among lawmakers about a lack of focus at the White House in the crucial opening days of the administration when a president is typically at the zenith of his power.
Read more: http://www.cnn.com/2017/02/27/politics/paul-ryan-mike-pence-congressional-meetings/index.html