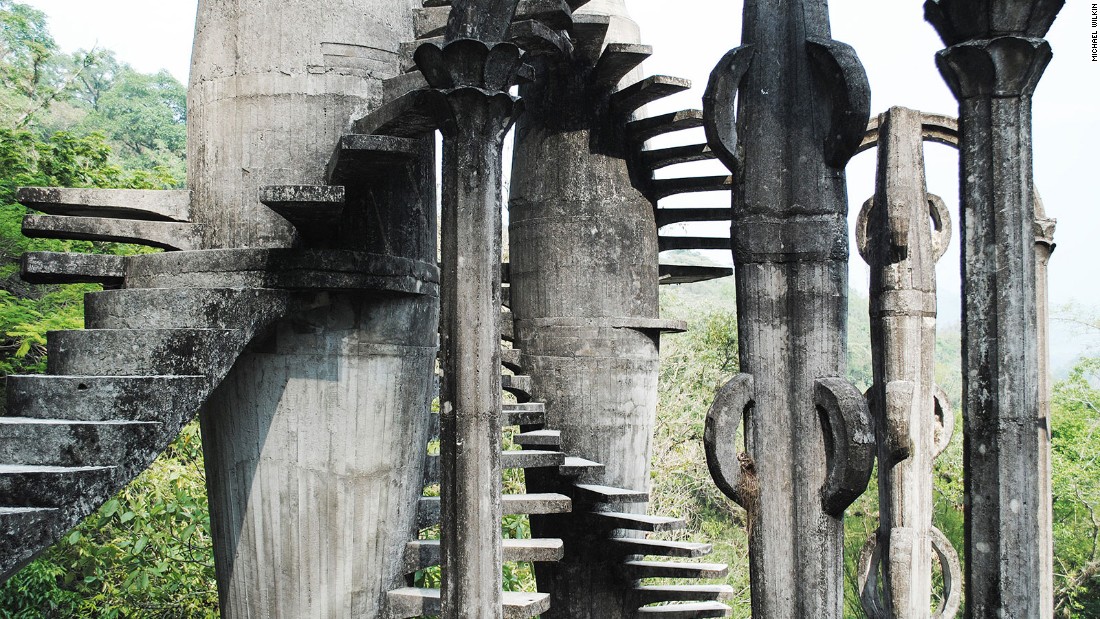 (CNN)Walking among the concrete structures sprawled throughout the steamy La Huasteca rainforest, there is a sense that you've stepped into an Escher painting: a world of impossible objects that baffle and elude the mind.
But there are other influences too.
It cost roughly $5 million to build, and required the labor of a small town. To pay for his project, James was forced to auction off his extensive collection of Surrealist art. But it was an investment well made.
He spent long periods of time at Las Pozas throughout the rest of his life, bathing in its pools, writing poetry and tending to his collection of exotic plants and animals.
Read more: http://www.cnn.com/2017/02/21/architecture/mexican-jungle-architecture-art/index.html