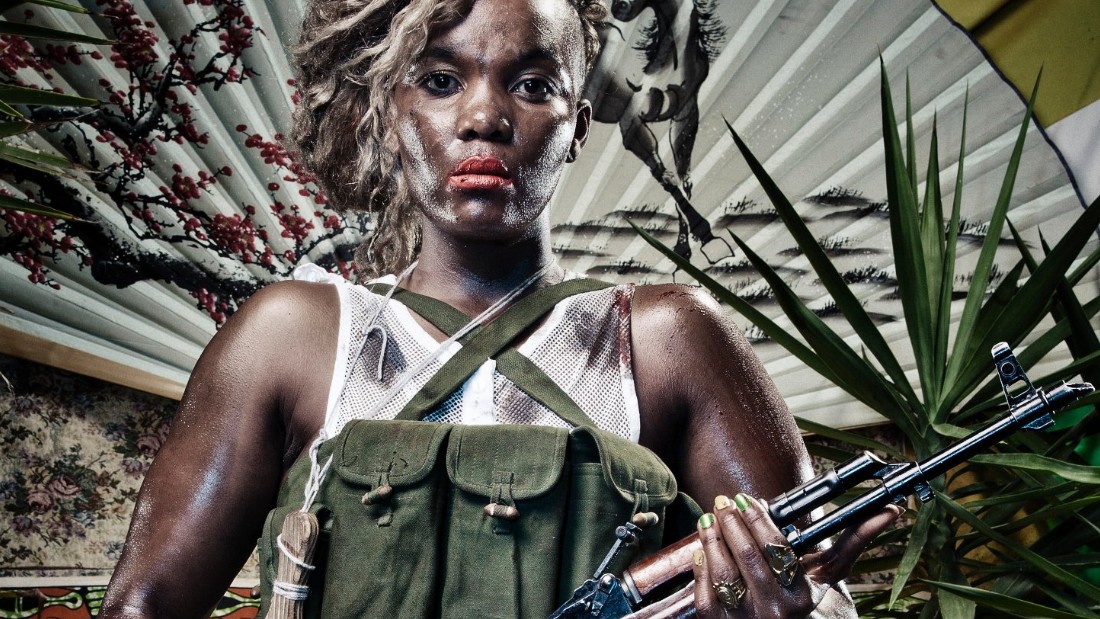 (CNN)ART X Lagos is not your traditional contemporary art fair in any shape or form. In fact it takes great pleasure in bending the rules. The audience is invited to observe the artists performing their crafts and are even encouraged to add their own mark by scribbling on a gigantic coloring wall.
Live art installations at ART X Lagos performed by artists Yadichinma, Stacey Okparavero and Tunde Alara show the breadth of creativity in the region.
"Their energy and dynamism has just blown me away, as well as the fact that they're not limited by medium," explains Peterside. "They draw, they paint they take photographs, and they're all under the age of 26."
Of all the established artists showcasing their work at ART X Lagos, these young artists are Peterside's favorites.
"They are incredibly inspiring, because if they are the future of contemporary art in Nigeria, then the future is really exciting."
Read more: http://www.cnn.com/2016/11/04/arts/art-x-lagos-international-art-fair/index.html